Free Medicare Quote
Please go to the Free Quote page and fill in your information, so we can provide you with a custom rate quote. I will be in touch with you directly to find out about your specific Medicare Insurance needs.
You can also email me or phone me at 800-478-8590. See my YouTube interview here.
Experience
Understanding Medicare takes time. By focusing my practice solely on people who are Medicare eligible allows me to eat, drink and sleep Medicare. I am not a jack of all trades; I only work with people who have Medicare and/or Medicare and Medicaid.
Company Choice
I represent all the top rated Insurance companies in New Jersey. This allows me to find the right plan for my clients. I work for you, not the insurance companies.
Availability
I am available seven days a week to answer your questions or concerns. I do not screen my phone calls. If I am not with someone, I will answer my cell phone. If I am with someone and you need to leave a message, you can be assured you will receive a return call the moment I am free. I will be your agent for the life of your policy.
I'm Free
I receive compensation from the insurance carriers, so you get all my advice, guidance and experience absolutely free of charge. The rates for insurance are regulated by the New Jersey Insurance Commission so they are the exact same whether you buy coverage from a specialist like me or directly from the insurance company.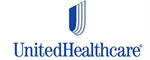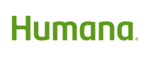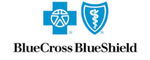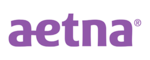 We do not offer every plan available in your area. Any information we provide is limited to those plans we do offer in your area. Please contact Medicare.gov or 1-800-MEDICARE to get information on all of your options. This is a proprietary website and is not associated, endorsed or authorized by the Social Security Administration, the Department of Health and Human Services or the Center for Medicare and Medicaid Services. This site contains decision-support content and information about Medicare, services related to Medicare and services for people with Medicare. If you would like to find more information about the Medicare program please visit the Official U.S. Government Site for People with Medicare located at http://www.medicare.gov.