Free Medicare Quote
Please go to the Free Quote page and fill in your information, so we can provide you with a custom rate quote. I will be in touch with you directly to find out about your specific Medicare Insurance needs.
You can also email me or phone me at 800-478-8590. See my YouTube interview here.
Medicare Advantage plans involve co-pays, co-insurance and provider network for medical coverage and ask that you seek scheduled medical care in a specific network of physicians and hospitals. Medicare Advantage plans often combine medical and prescription coverage into one plan.
With Medicare Advantage plans, you should expect to save money on monthly premiums versus coverage with Medicare Supplemental plans, but in return for the money you are saving here, you must accept the Medicare Advantage plan co-pays and coverage network.
Before enrolling into a Medicare Advantage Plan you should consider the following:
What is the price range in your county for monthly premiums for various Medicare Advantage plans?
What are the specific plan co-pays and co-insurance for Medicare-covered services? Does the plan have an annual out-of-pocket maximum cost?
Are your favorite local doctors and hospitals in-network for the plan?
What are plan co-pays for generic and name-brand prescription drugs? Will the plan cover your specific prescriptions?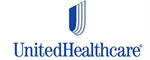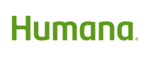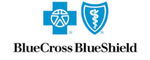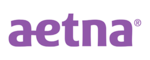 We do not offer every plan available in your area. Any information we provide is limited to those plans we do offer in your area. Please contact Medicare.gov or 1-800-MEDICARE to get information on all of your options. This is a proprietary website and is not associated, endorsed or authorized by the Social Security Administration, the Department of Health and Human Services or the Center for Medicare and Medicaid Services. This site contains decision-support content and information about Medicare, services related to Medicare and services for people with Medicare. If you would like to find more information about the Medicare program please visit the Official U.S. Government Site for People with Medicare located at http://www.medicare.gov.