Free Medicare Quote
Please go to the Free Quote page and fill in your information, so we can provide you with a custom rate quote. I will be in touch with you directly to find out about your specific Medicare Insurance needs.
You can also email me or phone me at 800-478-8590. See my YouTube interview here.
NJ Medicare Advantage Plans
Medicare Advantage plans involve co-pays, co-insurance and provider network for medical coverage and ask that you seek scheduled medical care in a specific network of physicians and hospitals.
NJ Medicare Supplement Plans
A Medicare supplement (Medigap) insurance, sold by private companies, can help pay some of the health care costs that Original Medicare doesn't cover, like co-payments, coinsurance, and deductibles.
Medicare Part D Plans - NJ Medicare Drug Plans
To get Medicare drug coverage, you must join a plan run by an insurance company or other private company approved by Medicare. Each plan can vary in cost and drugs covered.
To get a better idea of which type insurance is best for you please click on each of the plans above, Medicare Advantage Plans, Medicare Supplement Plans and Medicare Part D plans.
Once you have had a chance to review, please contact me so I can help you further.
This year, depending on the County you live in, there are over 5 Medicare Supplement Insurance Companies, 4 Medicare Advantage Companies and 30 different Medicare part D plans to choose from. Choosing the wrong company or plan will cost you hundreds if not thousands of dollars a year. It is not uncommon for a husband and wife to have two different plans. While Medicare Supplement plans are the same from insurance company to insurance company, Medicare Advantage plans and Medicare part D plans vary.
You need to make sure you choose the right plan for you. My Medicare expertise allows me to confidently say... That is where I can be a big help.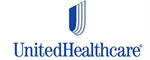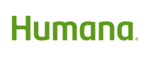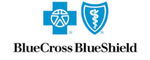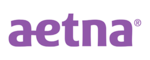 We do not offer every plan available in your area. Any information we provide is limited to those plans we do offer in your area. Please contact Medicare.gov or 1-800-MEDICARE to get information on all of your options. This is a proprietary website and is not associated, endorsed or authorized by the Social Security Administration, the Department of Health and Human Services or the Center for Medicare and Medicaid Services. This site contains decision-support content and information about Medicare, services related to Medicare and services for people with Medicare. If you would like to find more information about the Medicare program please visit the Official U.S. Government Site for People with Medicare located at http://www.medicare.gov.