Free Medicare Quote
Please go to the Free Quote page and fill in your information, so we can provide you with a custom rate quote. I will be in touch with you directly to find out about your specific Medicare Insurance needs.
You can also email me or phone me at 800-478-8590. See my YouTube interview here.
Medicare offers prescription drug coverage to everyone with Medicare. If you decide not to join a Medicare Prescription Drug Plan when you're first eligible, and you don't have other creditable prescription drug coverage, or you don't get Extra Help, you'll likely pay a late enrollment penalty.
To get Medicare drug coverage, you must join a plan run by an insurance company or other private company approved by Medicare. Each plan can vary in cost and drugs covered.
Two ways to get drug coverage:
Medicare Prescription Drug Plan (Part D). These plans (sometimes called "PDPs") add drug coverage to Original Medicare, Medicare Supplements and Medicare Medical Savings Account (MSA) Plans.
Medicare Advantage Plan (Part C) (like an HMO or PPO) or other Medicare health plan that offers Medicare prescription drug coverage. You get all of your Medicare Part A (Hospital Insurance) and Medicare Part B (Medical Insurance) coverage and prescription drug coverage (Part D), through these plans. Medicare Advantage Plans with prescription drug coverage are sometimes called "MA-PDs." You must have Part A and Part B to join a Medicare Advantage Plan.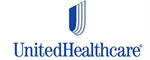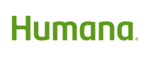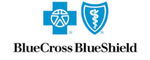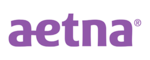 We do not offer every plan available in your area. Any information we provide is limited to those plans we do offer in your area. Please contact Medicare.gov or 1-800-MEDICARE to get information on all of your options. This is a proprietary website and is not associated, endorsed or authorized by the Social Security Administration, the Department of Health and Human Services or the Center for Medicare and Medicaid Services. This site contains decision-support content and information about Medicare, services related to Medicare and services for people with Medicare. If you would like to find more information about the Medicare program please visit the Official U.S. Government Site for People with Medicare located at http://www.medicare.gov.